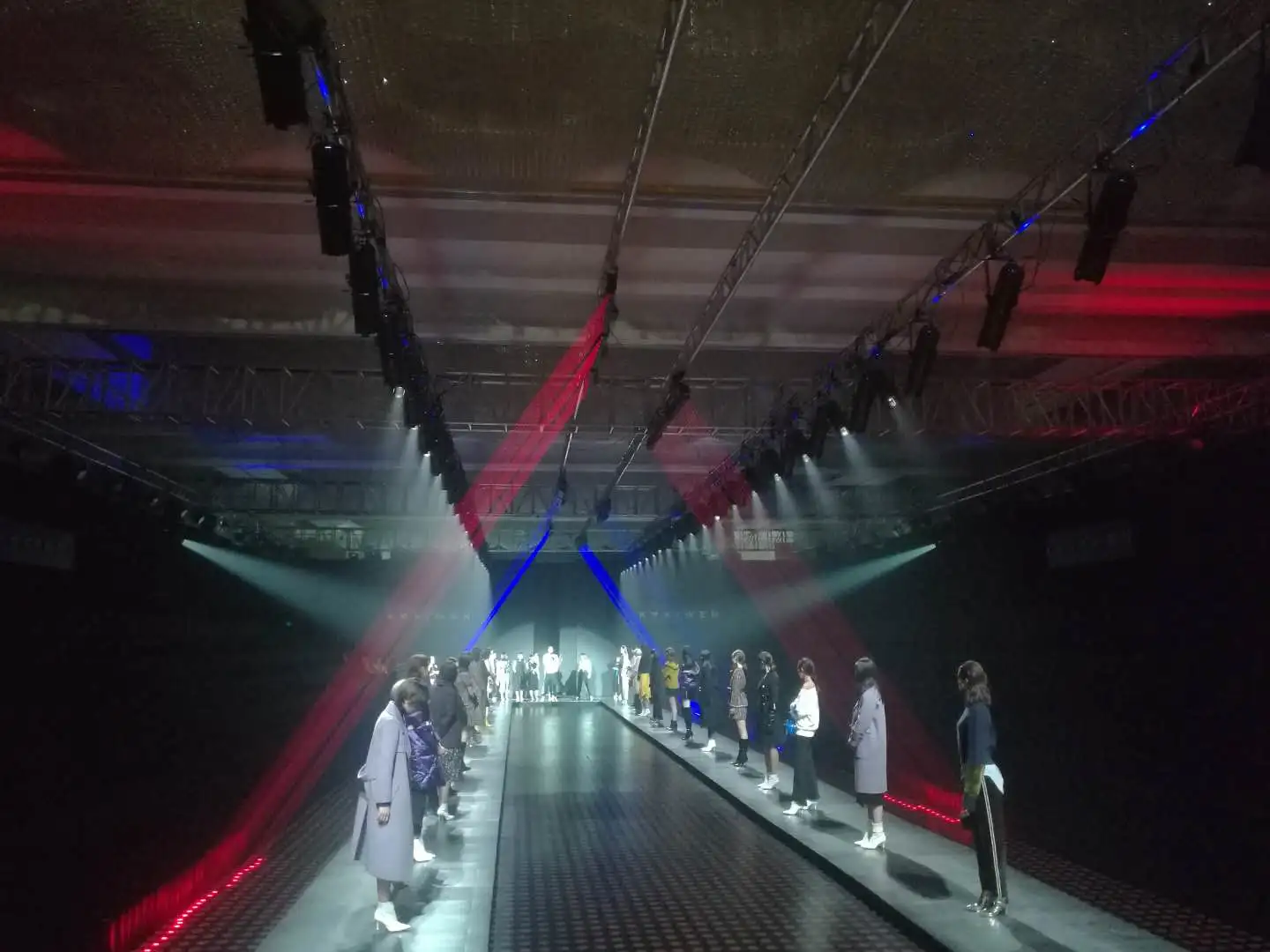 In June 2018, the well-known winter fashion brand of women's fashion brand KAXIWEN was opened in the New Century Grand Hotel in Shangyu District, Shaoxing City, Zhejiang Province. The products of this conference were written around the "science and technology" as the inspiration for development. In order to understand the confused and clear current, to create a clear and clear future, to use technology to empower fashion and collide with unknown things. Intertwined with us for a winter fashion women's fashion tour.


At the show, Honor 300 zoom (300W 3200K/5600K LED profile spot zoom) shines in the winter season conference of Yewen and witnesses a fashion trend empire of a contemporary fashion brand for urban women.



Kevin KAXIWEN women's brand focus on the design details of the soft elements make the overall atmosphere, fashion, delicate. Good at using natural materials, introverted cuts, and unique details to deduce modern and French styles that are slightly women. It provides a mix and match for urban women seeking perfection and innocence. Therefore, KAXIWEN has developed more than 300 terminal stores nationwide in just two years, and gradually developed into a well-known, familiar and loved brand among fashionable female consumers, winning the favor of many outstanding young women. In the future development, the company will pay more attention to the brand's independent, personalized and independent innovation model to follow the international brand line.


Honor 300 zoom is the main product of the high-end intelligent film and television lighting series of Firesun Technology. Honor 300 zoom is a 300W LED high-definition monochrome temperature (3200K or 5600K optional) zoom imaging lamp, originally designed to replace the 1KW~1.5KW halogen tungsten Imaging light. The 18°-38° all-in-one zoom range covers the most common 19°, 26°, and 36° fixed-focus lenses, is also compatible with DMX/RDM versions, has ultra-high-pixel optical output, soft spot, and pure colors. With no blue or yellow edges, the image is sharp and sharp, making it ideal for theatres, shows, studios and other occasions.




The highly-configured stage lighting effect has enhanced the show's winter show, and the handsome Manley models have been accompanied by the gentle and pure lighting of the Honor 300 zoom, giving the audience a wonderful performance. , colorful stage show.