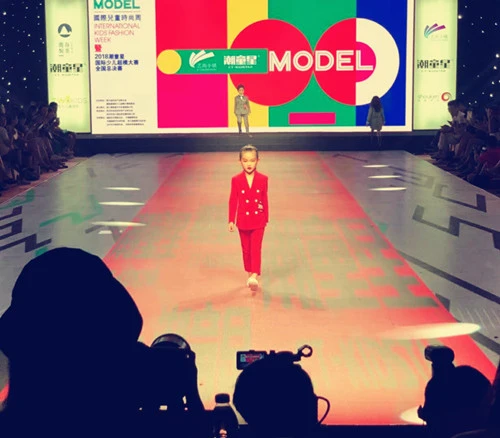 On July 25, 2018, the National Finals of CT-KIDSTAR International Children's Supermodel Contest ended in Hangzhou Zheshang
Kaiyuan Mingdu Hotel. The whole event was wonderful. After four months, they stood out from the major competitions. The
Small players who advanced to the national finals were proud and proud on the stage. They released the most authentic self
And presented a beautiful round to the audience. A beautiful visual feast.
CT-KIDSTAR International Children's Supermodel Competition is a brand event in China that recruits children's model resources
for the society. It is the front window of the current fashion trends of fashion children's fashion in China. For many years, CT-KIDSTAR
has been committed to cultivating a versatile and new generation of high-quality children for the fashion, media and entertainment industries,
to get out of the stars and become a Chinese aesthetic education brand that affects the world. Therefore, Chaotongxing is known as the cradle of children's models.
The small supermodels are slowly and confidently stepping forward under the spotlight.

This CT-KIDSTAR International Children's Supermodel National Finals uses the 300W HD zoom monochrome
temperature imaging light (Honor 300 zoom) from Hotion. This 300W high-definition monochrome temperature
imaging lamp uses high-quality imported lamp beads, the power supply is supported by American ETL certification,
the fan is supported by UL certification, and the stable optical system is formed. The stability is unparalleled and
can be perfectly qualified for the big show. Character lighting work such as events.

The handsome and upright little supermodels show the king of the future supermodel under the imaging light