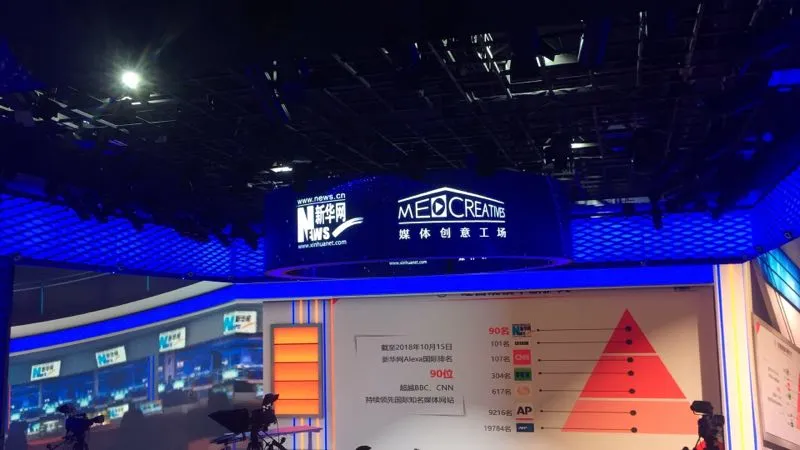 Xinhuanet is a comprehensive information service portal hosted by the National News Agency Xinhua News Agency. It is China's most influential media and a globally influential portal. As the main communication platform for Xinhua News Agency's all-media news information products, it has 31 local channels and English, French, Russian, Japanese, Korean, German, Portuguese, Uighur, Mongolian and other multilingual channels, multi-lingual and multi-terminal translations. Up to 15,000, the major news launch rate and reprint rate are far ahead of other domestic online media.
In recent years, the development of media integration, technology-driven and new changes in user demand have led to an unprecedented evolution of the communication ecology. According to the plan, the media creative factory will become an important starting point and basic support for deepening systematic innovation and accelerating deep integration. We will deepen the field of visual communication, focusing on creative short video, data visualization and interactive news, and strive to make new breakthroughs in video production technology and creative expression, and build a national first-class and international leading media creative design and production platform.
As the most influential and most well-known online media in China, Xinhuanet attaches great importance to the construction of the media creative workshop. In order to build the world's largest AR augmented reality virtual UHD ultra-HD 8K studio, it needs the studio lighting, especially Lighting equipment such as LED profile spot lights have high CRI, high TLCI, UHD and ultra-quiet features, so adopted OVATION Honor 300 Zoom, Pioneer 300 Zoom, nearly 100 sets of high-end intelligent film and television LED lighting equipment, which are also available with wide angle manual or motorized zoom, multiple dimming modes and Artnet versions for remote control and so on. It has been widely used in studios, theaters, exhibition halls, fashion shows, etc., and has been well received by domestic and foreign customers..