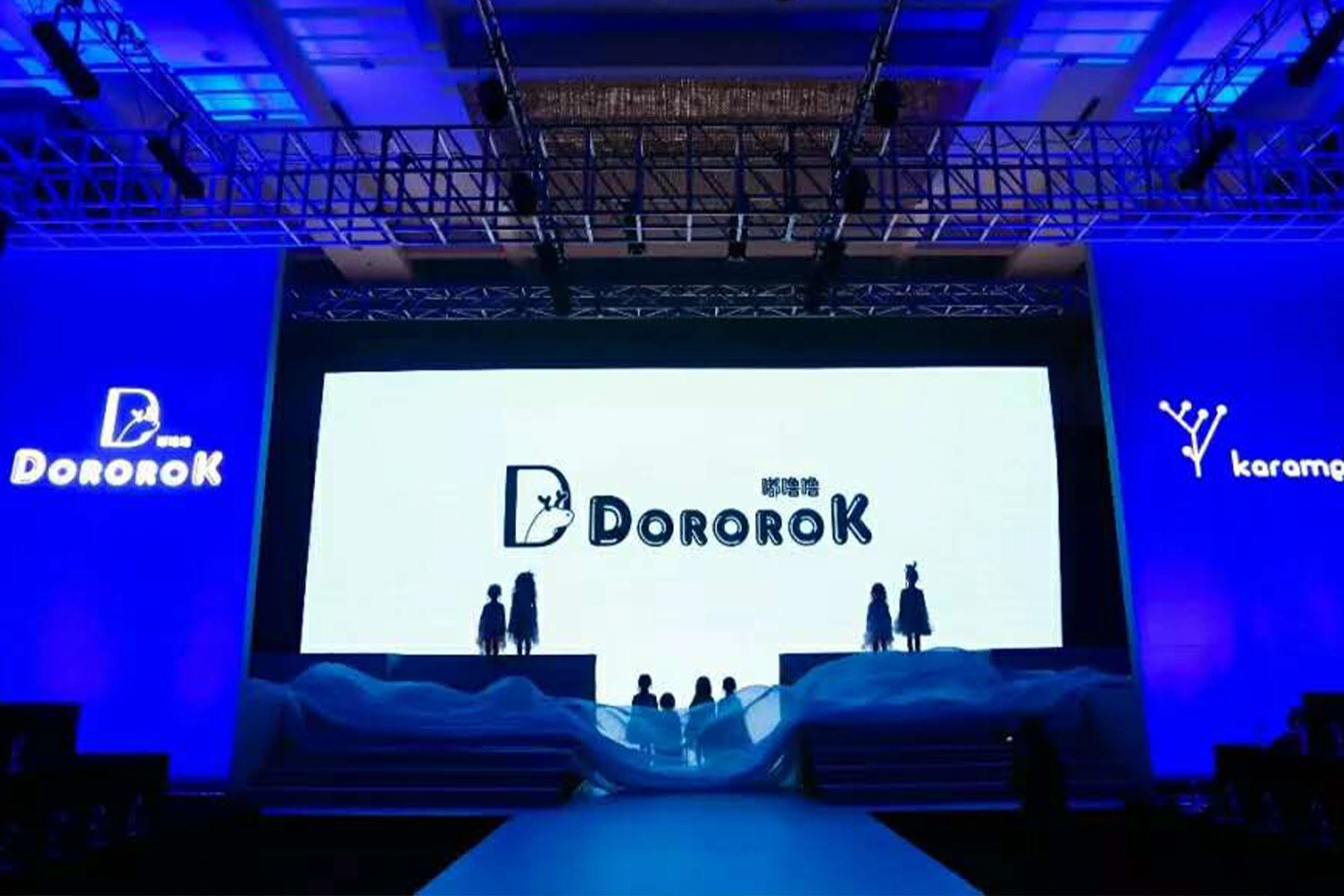 On December 18, 2018, Zhejiang Jiaxing Fuyue Hotel has been preparing for a long time, and the highly anticipated Karamay & Mumble 2019 "Autumn* Down"【Innocent*Paint】new product launch conference opened its mysterious veil. Advocating the natural beauty of Karamei and fashion sweet mutter, together with the dynamic show of the tide child star, although only a short hour, but because of the inclusion of down jackets, autumn tide clothes, dresses and home clothes, etc., and make time look exceptional Full, the wonderful performances of the turn, let the atmosphere of the scene rise.


2019 autumn plus down series products, continue Karamay & Mumbles, diverse and simple fashion Korean style, different styles, different colors of random mix and match, bold innovation to create new fashion clothing elements, into the child's natural color and simple line elements, with An extraordinary visual experience and a comfortable dressing experience.


In order to present a perfect visual feast to the audience, nearly 300 Hotion Technology  Honor 300 Zoom 300W 5600K LED profile spot zoom) will help out and create a dreamy visual new fashion show together with Karamel & DororoK.


The fire-fighting high-end intelligent film and television lighting Honr series is specially designed for high-definition studios, theaters, churches, museums and other applications that require high-quality lighting effects, replacing traditional 1KW-1.5K Tungsten Halogen profile light. This Honor series  has 200W-350W output power, super high CRI, different color temperature specifications (CW/WW/CW&WW/RGBW), 18-38°, 5-10°, 9°-18°  zoom profile lens, super quiet and unique Artnet, RDM function make this range of luminaires ideal for use in high-performance, high-efficiency lighting applications such as studios, theaters and even fashion shows.
Life is not a static state. Thought gives us our soul. In this chaotic world, the fun of life is infinitely magnified. We use our imagination to depict the unknown state. [Innocent*painting] 2019, we are at the scene, hug The best of yourself.